Mission
TRIDENTの使命
Breaking the Mold of Software Development
There are still so many things in the realm of software development that people take for granted or regard as unchangeable even if they are irrational or inefficient. We change these conventions with technology and AI, and make a world where people engaged in software development can work more enjoyably and creatively.
---
---
---
Values
Be Sincere
Keep a sincere attitude toward customers, teammates, everyone.
Take Initiative
Think for yourself and act independently.
Think Rationally
Resolve problems through the use of IT or standardization, rather than willpower.
---
Company Overview
会社情報
---
---
Corporate name
MagicPod Inc.
The scope of business
Operate and develop "MagicPod", a test automation cloud service using AI technologies
President
Nozomi Ito
History
July 6, 2012 Established.Provide Selenium/test automation support

July, 2017 Launched AI test automation service "MagicPod"

August, 2018 Increased Capital by 10 million yen

April, 2020 Increased Capital by 50 million yen

July, 2021 Increased Capital by 300 million yen

Capital (including capital reserve etc)
369 million yen
Address
Sagami Bldg 2F, 7-13-6 Ginza, Chuo Ward, Tokyo 104-0061
Contact
+81-50-7122-0338

If you would like to contact us, plese use the contact form(https://www.trident-qa.com/en/contact/) instead of the phone call.
---
Member
TRIDENTのメンバー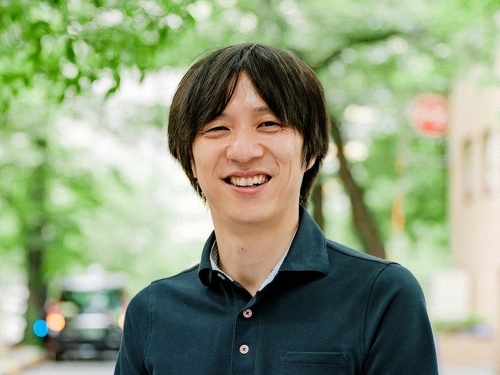 CEO
Nozomi Ito
After graduating from the Graduate School of Informatics at Kyoto University, he joined Works Applications Co., Ltd. and won the president's award for his achievement in test automation tool development.
After that, he started his own business and established TRIDENT(Currently known as MagicPod). Aiming to promote test automation, he founded "Japan Selenium User Community", wrote "Introduction to Selenium Practice", gave lectures at international conferences, and held the first "Selenium Conf" in Japan. Recently he is working on the development of MagicPod.
A sincere, humble, and beloved leader. "I've never seen he yells at others or acts arrogant," says an associate. He's not good at getting bogged down at something or working in an inefficient way. He loves automation and business organization.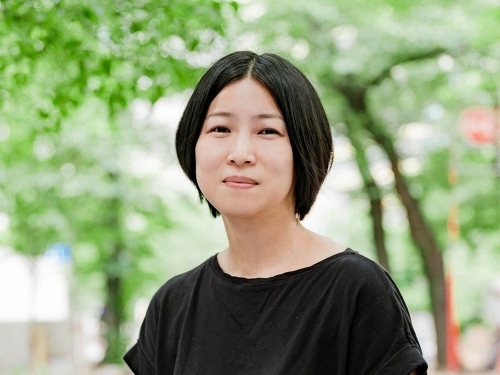 Tech lead
Hiroko Tamagawa
Completed the Graduate program of Information Science and Engineering at the University of Tokyo. After acquiring experience as a web engineer, she turned to a test engineer and helped to establish an environment and promote the operation of CI/ Test Automation to combine Jenkins and Selenium. Joined MagicPod Inc. in 2019, in charge of the development of MagicPod. She has translated " Introduction to Test Automation" and supervised the publication of "Selenium Design Patters and Best Practices".Provide accurate and subtle follow-ups for others; always reliable for everyone. With the help of useful appliances, striking a balance between child raising and her career.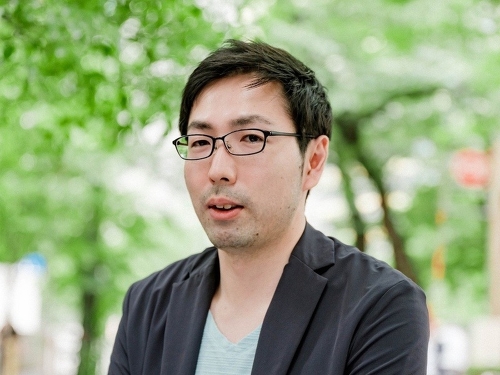 Software engineer
Masayuki Wakizaka
Completed the Graduate School program of Information Science and Engineering at Ritsumeikan University. After working as a test automation engineer and test manager at SHIFT Inc., he joined MagicPod Inc. and was in charge of a wide range of development work centered on the test function of mobile applications. He has also contributed to the Appium/ Chromium project and has had presentations at international conferences and JaSST/ STAC. A JSTQB AL TA holder.
Laughing out very loud, in despite of the tame appearance. Enjoy tennis and sometimes cycling. Embracing decluttering through MERCARI (a marketplace application) lately.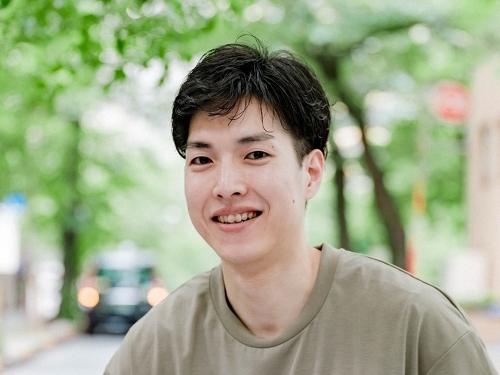 Software engineer
Satoshi Kamiyama
After graduating from the University of Tsukuba Humanities and Culture Group, he joined the Ground Self-Defense Force of the Ministry of Defense. A talent who has passed the MagicPod Inc. coding test with the passing rate of 10% after just one year of self-study and work experience.
A shy person in despite the outstanding performance in work. His private life is mysterious as he doesn't talk much. A diligent person, straightforward and always take actions.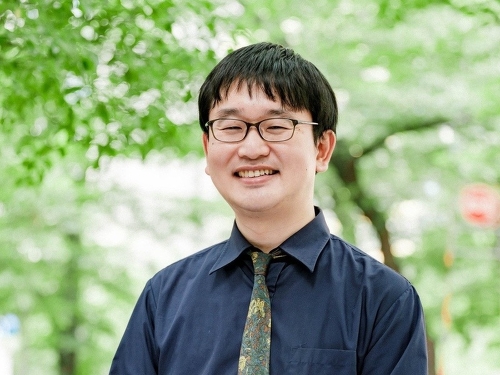 Infrastructure / CI engineer
Hiroshi Toda
After graduating from the Faculty of Science, Chiba University, he engaged in Web system development and launch of business system packages for emerging electric power companies. After working on an automatic E2E test environment construction project for Web systems, he was then involved in the world of automatic E2E testing. Joined the development project of MagicPod in 2016. He's one of the authors of "Introduction to Practical Selenium" and "Professional Explanation of the Frontline of Selenium".
He's very considerate and intelligent. All MagicPod Inc. associates count on Toda-san when there are problems; Commonly known as "Computer Dad". Very much into cooking these days.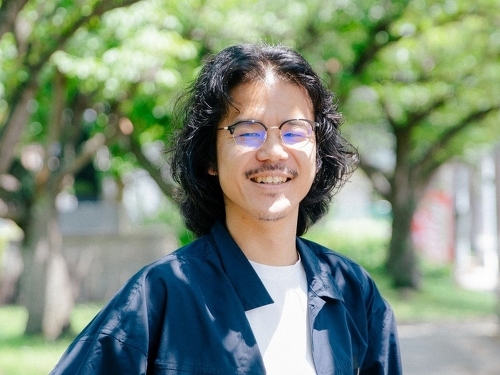 Software engineer
Hidenori Kojima
After graduating from the Faculty of Engineering at the University of Tokyo, he engaged in the exclusive productivity improvement measures at the Infrastructure Team of Works Applications Technology. A "super engineer" who developed an educational app with 1 million downloads.
Looks cool at first glance, but very passionate and super motivating in work indeed. He is stylish and his fashion is different every time we see him.His hobby is guitar.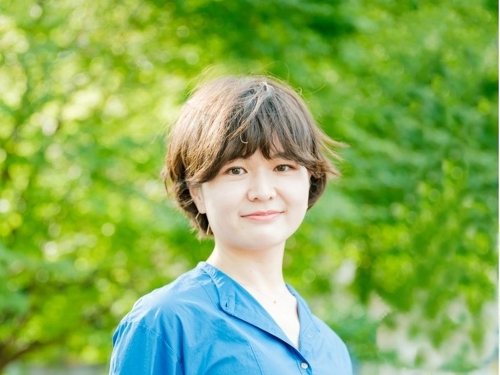 PR and user community manager
Junko Tagami
After graduating from the Faculty of Humanities at Nanzan University, she joined a printing company as a director. Joined MagicPod Inc. in 2021 as a public relations. She is also a mother of two, and during her childcare leave she launched the "Nagoya Working Mothers' Association" together with her friends. She has won numerous awards at various business contests such as the 1st Business Plan Contest Excellence Award sponsored by Venture Bank, the Tokai Business Design Discovery & Presentation 2019 Best Award and Special Award. Her newest hobbies are ukulele and crayfish fishing. Very much in to the keyword "MagicPod" on Twitter.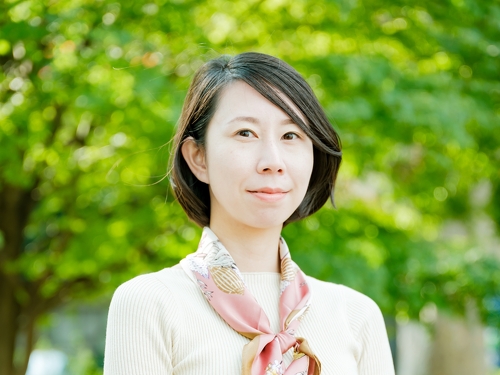 Back-office staff
Hanako Goda
After graduating from the College of Literature at Aoyama Gakuin University, she has engaged in a wide range of planning, arrangements, and tour guides at a travel agency. An experienced accompanying guide mainly in Europe but also other countries around the world such as North America and the Middle East. Also, achieved sales of over 200 million Japanese yen with her exclusive tour planning, winner of an in-house product contest.

Handling a huge amount of work with her unique understanding and judgment in the limited time of every day. Dare to voice out her opinions in a fair, objective manner based on her sharp observation. A mother of two, currently having shorter workdays.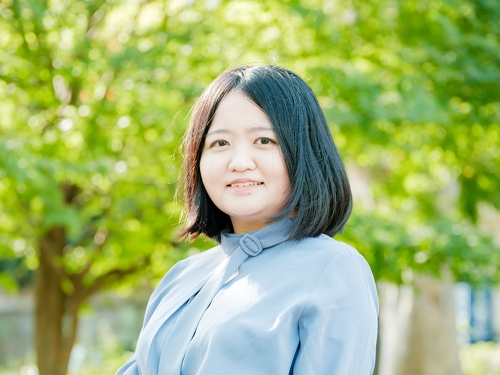 CS/Sales
Rihoko Funabashi
After graduating from the Faculty of Liberal Arts at Sophia University, joined Recruit Holdings Co., Ltd. and En Japan Inc. and worked in the fields of advertising sales, writing, and editing. Previously in charge of new web service launching. Outside work, in addition to book selection for individuals and corporations, she is a teacher of math, science, and document creation software, along with a contract-based video producer. She has been awarded the annual award sponsored by the side work support service for three consecutive years.

Normally very humble but stunningly quick in actions and extremely curious of different things. From New York, with over 10 different kinds of qualifications.